WatchGuard SD-WAN

Get the SD-WAN Resource Kit and start your SD-WAN project today.
You Could Have SD-WAN Already… Just Turn It On!
We've added it as a standard feature on every Firebox network security appliance, so our customers simply need to enable it and they can experience the cost and performance benefits right away. No confusing SD-WAN sales presentations, or lengthy evaluation cycles, just turn it on and try it out!
It's only natural. SD-WAN is a network routing feature, and we've included networking capabilities in our platform since we started shipping firewalls more than 20 years ago. Moreover, we've made it our mission to build products that address the unique needs of distributed enterprises, having included RapidDeploy for zero-touch deployment at remote sites, centralized management, and robust BOVPNs with strong encryption for many years now.
Most importantly, our solutions deliver the strong, enterprise-grade security that each branch office, store location and service delivery clinic needs to support a hybrid WAN architecture with low latency connections to Cloud-hosted applications and data. Fortunately, we provide it all in one package for easy deployment and management, and lowest cost of ownership.
See how we stack up!
SD-WAN products offer similar features that closely align to the functional definitions proposed by industry experts; however, network security providers deliver more substantial security features as illustrated in this table.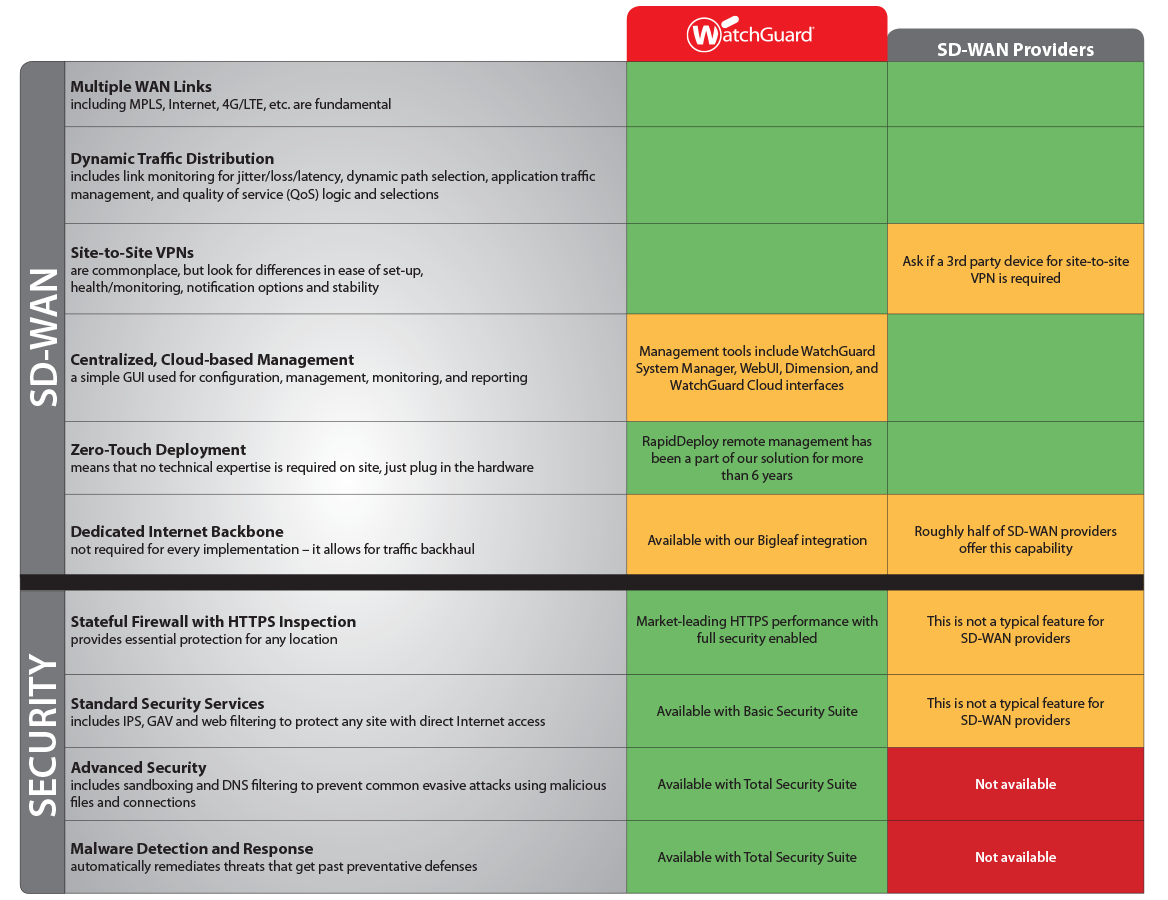 ---
Contact Us For More Information: