WatchGuard XTMv Datacenter Series

Virtualizing Security for Today's Business Needs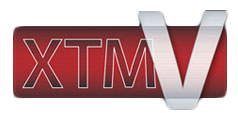 Sorry, this unit has been discontinued and is no longer available for purchase, replace by FireboxV. If you currently own this Model, please click here to participate in the WatchGuard Trade-Up Program! You can also purchase available renewals below. End of Sale (EOS): 31 Dec 2018. End of Life (EOL) for the XTMv Datacenter is 31 Dec 2023 - you will not be able receive support after this date even with a 1 Year contract.
Virtualizing Security for Today's Business Needs
Organizations of all sizes are turning to virtualization to reduce costs and increase the efficiency, availability, and flexibility of their IT resources. But virtualization comes at a cost. Virtual environments are complex to manage and vulnerable to security threats. IT must be prepared. Now applications can be secured, resources can be maximized and your IT department can reap the rewards of having a single, unified management system—without a security risk in sight. WatchGuard XTMv brings best-in-class network security to the world of virtualization. With real-time monitoring, multi-WAN support and scalable solutions to fit any sized business, your virtual environments can be just as secure as your physical one.
WatchGuard's virtual solutions provide you with unmatched deployment flexibility. You can choose to deploy a mix of hardware and virtual appliances, operating together and managed from a common centralized management platform. WatchGuard virtual appliances feature all of the security and networking services found in our physical appliances and can be deployed in a per-customer, -department, or -app scenarios, for your virtual infrastructure.
Virtualize the traditional gateway firewall for unprecedented flexibility – protecting the internal edge
WatchGuard XTMv protects not only the physical perimeter of the datacenter, but the "virtual edge. " Now you can easily implement policy that protects the data in the corporate database from the messaging infrastructure, or confidential HR information from financial data from other divisions – even when running on the same servers.
Consolidate multiple firewalls for high-impact efficiencies – multi-tenant protection
Service providers – hosting, cloud, or managed security services – can deploy multiple instances of XTMv on servers at the perimeter of their datacenters. These virtual firewalls are isolated from each other, so service level agreements (SLAs) can be guaranteed to each tenant, and a configuration change to one doesn't affect the others. And yet they can all be managed by the provider using a single intuitive console.
Eliminate redundant hardware costs while securing the virtual networks – branch consolidation
As larger branches and divisions consolidate local servers – file, print, voice, and more – onto one box, a virtual firewall can be deployed on the physical server, insulating all traffic from the public Internet. A single VPN tunnel can provide a secure path back to corporate datacenters or virtual private clouds – yielding cost savings at every location without compromising security.
---
Pricing Notes:
Pricing and product availability subject to change without notice.
WatchGuard Products
XTMv Security Suite Renewal/Upgrade
WatchGuard XTMv Datacenter 1-yr Security Suite Renewal/Upgrade
XTMv NGFW Suite Renewal/Upgrade
WatchGuard XTMv Datacenter 1-yr NGFW Suite Renewal/Upgrade
#WG019244
Our Price: $12,800.00
WatchGuard XTMv Datacenter 1-yr LiveSecurity Renewal
#WG019248
Our Price: $6,080.00
WatchGuard XTMv Datacenter 1-yr �LiveSecurity Gold Renewal/Upgrade
#WG019250
Our Price: $8,975.00
Security Subscriptions for WatchGuard XTMv Datacenter
WatchGuard XTMv Datacenter 1-yr Data Loss Prevention
#WG019931
Our Price: $4,640.00
WatchGuard XTMv Datacenter 1-yr WebBlocker
#WG019252
Our Price: $9,600.00
WatchGuard XTMv Datacenter 1-yr Gateway AntiVirus
#WG019253
Our Price: $9,600.00
WatchGuard XTMv Datacenter 1-yr spamBlocker
#WG019254
Our Price: $10,560.00
WatchGuard XTMv Datacenter 1-yr Intrusion Prevention Service
#WG019255
Our Price: $9,600.00
WatchGuard XTMv Datacenter 1-yr Reputation Enabled Defense
#WG019256
Our Price: $9,600.00
WatchGuard XTMv Datacenter 1-yr Application Control
#WG019257
Our Price: $9,600.00
WatchGuard Network Discovery 1-yr for XTMv Datacenter
#WGXVD181
Our Price: $9,600.00
WatchGuard Subscription for XTMv Datacenter
WatchGuard APT Blocker 1-yr for XTMv Datacenter
#WG018908
Our Price: $11,040.00