WatchGuard Firebox M4600

Up to 40 Gbps Firewall, 10 Gbps VPN, 8 Gbps UTM; Basic configuration - 8 Gb Ethernet interfaces, optional network modules with fiber available; 5,000 BOVPN, 10,000 IPSec, and SSL tunnels; Redundant Power

WatchGuard Firebox M4600 was EOS on May 1, 2023 and will be replace by the new Firebox M4800.
End of Sales (EOS) Date: May 1, 2023. End of Life (EOL) Date: May 1, 2028 - you will not be able receive support after this date even with a 1 Year contract.
More pricing below, click here!
WatchGuard Firebox M4600 & M5600 Overview:
The Firebox M4600 and M5600 provide enterprise-grade security and industry-leading price/performance, with the ability to customize port configurations. Ideal as a hub appliance for headquarters with many remote locations to secure, the M4600 and M5600 give IT pros maximum flexibility to meet their specific network requirements.
The Firebox M4600 & M5600 Series are recommended for corporate datacenters and distributed enterprises.
Optional Modules:
Choose the network interface modules that support your ideal M4600 or M5600 deployment: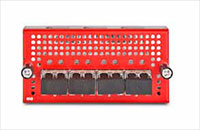 4 x 10 Gb Fiber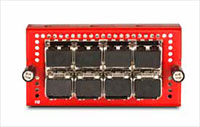 8 x 1 Gb Fiber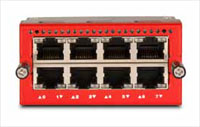 8 x 1 Gb Copper
---
Pricing Notes:
Pricing and product availability subject to change without notice.
WatchGuard Products
WatchGuard Basic Security Software Suite Renewal/Upgrade
Back to top
Basic Security Suites include Appliance, Standard Support (24x7), Application Control, WebBlocker, spamBlocker, Gateway Antivirus, Intrusion Prevention Service, Reputation Enabled Defense, and Network Discovery
WatchGuard 1 Year Total Security Suite Renewal/Upgrade for Firebox M4600
WatchGuard 3 Year Total Security Suite Renewal/Upgrade for Firebox M4600
WatchGuard Total Security Software Suite Renewal/Upgrade
Back to top
Total Security Software Suites include Gold Support, Basic Security Suite, APT Blocker, Data Loss Prevention, Dimension Command, Access Portal, DNSWatch, IntelligentAV, Cloud, and Threat Detection & Response
WatchGuard 1 Year Basic Security Suite Renewal/Upgrade for Firebox M4600
#WG460331
Our Price: $7,410.00
WatchGuard 3 Year Basic Security Suite Renewal/Upgrade for Firebox M4600
NGFW Suites (includes Standard Support, Application Control, and Intrusion Prevention Service)
WatchGuard NGFW Suite Renewal/Upgrade 1-yr for Firebox M4600
#WG460301
Our Price: $5,110.00
WatchGuard NGFW Suite Renewal/Upgrade 3-yr for Firebox M4600
#WG460313
Our Price: $10,665.00
WatchGuard Subscription for Firebox M4600 Models
Back to top
1 Year WebBlocker for Firebox M4600 Models
#WG460101
Our Price: $3,335.00
1 Year Gateway AntiVirus for Firebox M4600 Models
#WG460121
Our Price: $3,335.00
1 Year spamBlocker for Firebox M4600 Models
#WG460111
Our Price: $3,335.00
1 Year Intrusion Prevention Service for Firebox M4600 Models
#WG460131
Our Price: $3,335.00
1 Year Reputation Enabled Defense for Firebox M4600 Models
#WG460141
Our Price: $3,335.00
1 Year Application Control for Firebox M4600 Models
#WG460151
Our Price: $3,335.00
1 Year Data Loss Prevention for Firebox M4600 Models
#WG460161
Our Price: $1,610.00
3 Years Data Loss Prevention for Firebox M4600 Models
#WG460163
Our Price: $3,865.00
WatchGuard APT Blocker 1-yr for Firebox M4600
#WG460171
Our Price: $3,670.00
WatchGuard APT Blocker 3-yr for Firebox M4600
#WG460173
Our Price: $10,005.00
1 Year Network Discovery for Firebox M4600 Models
#WG460181
Our Price: $3,335.00
WatchGuard Remote Installation Service
#WG001101
Our Price: $595.00
WatchGuard 1 Year Gold Support Renewal/Upgrade for Firebox M4600
#WG460261
Our Price: $3,120.00
WatchGuard 3 Year Gold Support Renewal/Upgrade for Firebox M4600
#WG460263
Our Price: $7,485.00
WatchGuard 1 Year Standard Support Renewal for Firebox M4600
#WG460201
Our Price: $2,425.00
WatchGuard 3 Year Standard Support Renewal for Firebox M4600
#WG460203
Our Price: $5,065.00
1 Year Premium 4hr Replacement for Firebox M4600
#WG460801
Our Price: $1,650.00
WatchGuard APT Blocker 3-yr for Firebox M4600
#WG460173
Our Price: $10,005.00
WatchGuard APT Blocker 1-yr for Firebox M4600
#WG460171
Our Price: $3,670.00
3 Years Data Loss Prevention for Firebox M4600 Models
#WG460163
Our Price: $3,865.00
1 Year Data Loss Prevention for Firebox M4600 Models
#WG460161
Our Price: $1,610.00
WatchGuard Dimension Command 3-yr for Mid-Range Appliance
#WGMRA503
Our Price: $450.00
WatchGuard Dimension Command 1-yr for Mid-Range Appliance
#WGMRA501
Our Price: $210.00
1 Year WebBlocker for Firebox M4600 Models
#WG460101
Our Price: $3,335.00
1 Year spamBlocker for Firebox M4600 Models
#WG460111
Our Price: $3,335.00
1 Year Gateway AntiVirus for Firebox M4600 Models
#WG460121
Our Price: $3,335.00
1 Year Intrusion Prevention Service for Firebox M4600 Models
#WG460131
Our Price: $3,335.00
1 Year Reputation Enabled Defense for Firebox M4600 Models
#WG460141
Our Price: $3,335.00
1 Year Application Control for Firebox M4600 Models
#WG460151
Our Price: $3,335.00
1 Year Network Discovery for Firebox M4600 Models
#WG460181
Our Price: $3,335.00