WatchGuard AuthPoint Credentials Management

Mitigate Password-Related Attacks
Comprehensive Credentials Management for Enhanced Identity Security
Secure your digital identity with our comprehensive Credentials Management service, designed to protect against password-related threats and ensure your credentials stay off the dark web.
Download PDF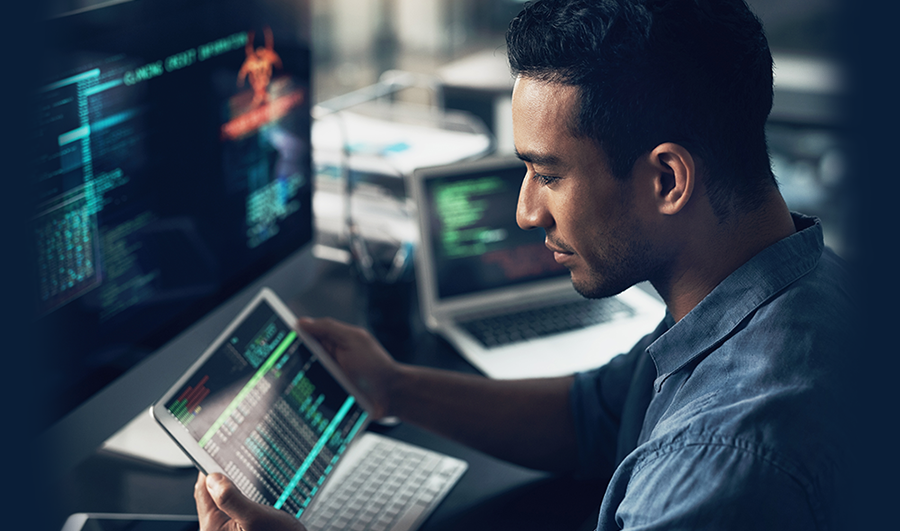 Credentials management is an important layer of identity security that monitors possible credentials exposure on the dark web and protects users from credentials theft and reuse. With wide adoption of passwords rooted in 20+ years of systems and application development – passwords are here to stay. Credentials management services provide organizations with tools to boost protection against the inherent risks from poor password handling.
---
Keep Your Passwords Safe
With WatchGuard's Corporate Password Manager, companies encourage users to adopt strong practices for business passwords – using unique, complex passwords for each service requiring it. It's integrated with the AuthPoint Mobile App and Web SSO, so that sites and corporate applications not natively supporting MFA are protected. This gives companies more control over password quality, reduces the need for password resets, and mitigates issues related to shared or stolen passwords.
Learn More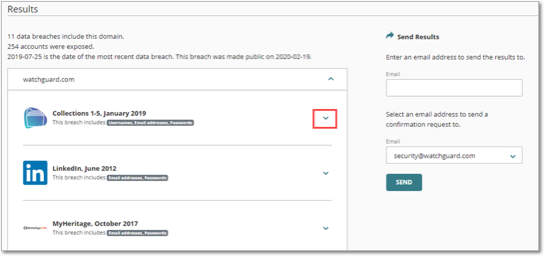 Quickly React to Stolen Credentials
The Dark Web Monitor service notifies users and administrators if their corporate credentials ended up on the dark web via a new leaked database. This allows them to be proactive with password changes, even before they can be used to access systems and breach data. Notifications can be sent out to administrators as well as the users involved in the breach, so they can quickly change their passwords.
Learn More
Provide Full Identity Security
AuthPoint Total Identity Security includes our award-winning AuthPoint MFA solution, including SSO and risk-based authentication, in addition to credentials management with the Corporate Password Manager and Dark Web Monitoring services. These products work in concert to provide full identity security, allowing organizations to provide system access to verified users with complete confidence.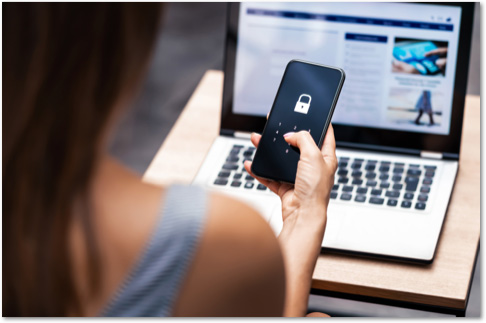 ---
Get the AuthPoint Products That Are Right for You
The Corporate Password Manager and Dark Web Monitor services are sold with the AuthPoint MFA solution in our Total Identity Security package. AuthPoint MFA is also available for purchase separately.
| | AuthPoint Multi-factor Authentication (MFA) | AuthPoint Total Identity Security |
| --- | --- | --- |
| Password-Only Authentication | | |
| MFA - Push-based Authentication | | |
| MFA - QR Code-based Authentication | | |
| MFA - Time-based OTP | | |
| MFA - TOTP Hardware Tokens | | |
| Web SSO (SAML ldP) | | |
| Logon Protection (Win / Mac) | | |
| RADIUS | | |
| Mobile App | | |
| REST APIs | | |
| Risk-Based Authentication | | |
| Cloud-Based Management | | |
| Dark Web Scan (domains/users) | | |
| Corporate Password Manager | | |
| Corporate Password Vault | | |
| Shared Password Vault | | |
| Personal Password Vault | | |
| Forms-Based Web SSO | | |
| Auto-learn / Auto-fill Credentials | | |
Ready to Get Started?
Contact us for more info or find out how to buy. We're here to help you get ahead.