WatchGuard VPN Solutions

Mobile VPN and Branch Office VPN support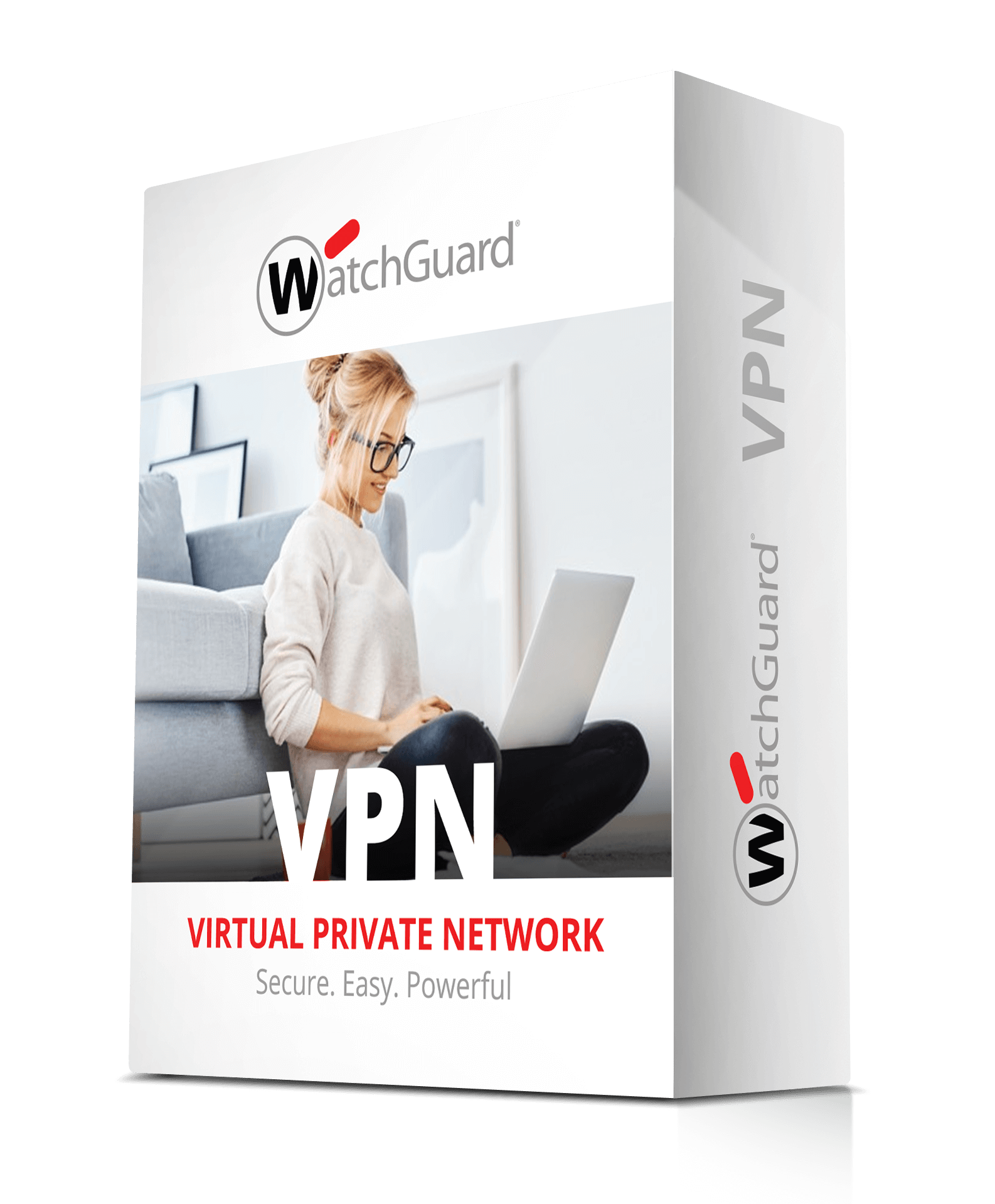 WatchGuard Products
IPSec Mobile VPN Premium client powered by NCP Technology
Includes support for two-factor authentication, pre-login to Windows domains, FIPS 140-2 conformant IPsec algorithms, and a secure personal firewall
IPSec Mobile VPN Client for Windows
#WG019884
Our Price: $85.00
IPSec Mobile VPN 10 Seat License for Windows
#WG019972
Our Price: $765.00
IPSec Mobile VPN 50 Seat License for Windows
#WG019971
Our Price: $3,400.00
IPSec Mobile VPN Client for Mac
#WG019961
Our Price: $85.00
IPSec Mobile 10 Seat License for Mac
#WG019974
Our Price: $765.00
IPSec Mobile VPN 50 Seat License for Mac
#WG019973
Our Price: $3,400.00
Overview:

Mobile VPN:
Secure connectivity to corporate headquarters is essential if your remote employees are going to achieve maximum productivity. Virtual Private Networks (VPNs) add a layer of security to private and public networks, allowing individuals and organizations to send and receive data safely over the Internet. A VPN creates secure connections between computers or networks in different locations back to the corporate network. Organizations rely on a VPN to offer secure connectivity to remote locations and users. Operating at the network layer, a client-based VPN provides users access to the entire network.
WatchGuard offers three choices for client-based VPN connectivity:
IPSec VPN client - A full-featured VPN client, powered by NCP, compatible with all versions of Fireware. Supports all WatchGuard Mobile VPNs with IPSec configuration settings.
Mobile VPN with IKEv2 - Mobile VPN with IKEv2 uses IPSec to provide superior encryption and authentication. Supports connections from a wide range of operating systems.
Mobile VPN with SSL - Mobile VPN with SSL uses Transport Layer Security (TLS) to secure connections between a remote computer and your protected network.
---
Pricing Notes:
Pricing and product availability subject to change without notice.
WatchGuard Products
IPSec Mobile VPN Premium client powered by NCP Technology
Includes support for two-factor authentication, pre-login to Windows domains, FIPS 140-2 conformant IPsec algorithms, and a secure personal firewall
IPSec Mobile VPN Client for Windows
#WG019884
Our Price: $85.00
IPSec Mobile VPN 10 Seat License for Windows
#WG019972
Our Price: $765.00
IPSec Mobile VPN 50 Seat License for Windows
#WG019971
Our Price: $3,400.00
IPSec Mobile VPN Client for Mac
#WG019961
Our Price: $85.00
IPSec Mobile 10 Seat License for Mac
#WG019974
Our Price: $765.00
IPSec Mobile VPN 50 Seat License for Mac
#WG019973
Our Price: $3,400.00