WatchGuard Panda Systems Management

The new way to manage, monitor and support IT systems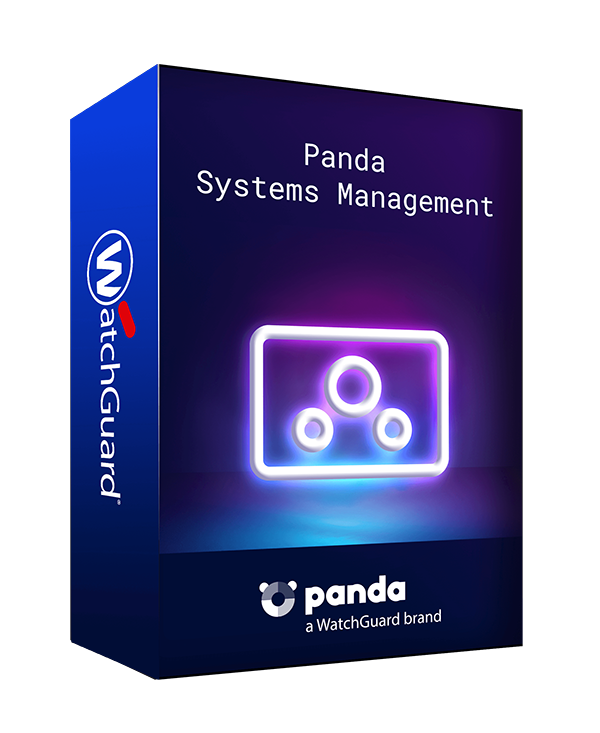 WatchGuard Products
WatchGuard Panda Systems Management - 1 Year
Panda Systems Management - 1 Year - 1 to 10 users
#WGSYS011
Our Price: $36.50
Panda Systems Management - 1 Year - 11 to 25 users
#WGSYS021
Our Price: $34.50
Panda Systems Management - 1 Year - 26 to 50 users
#WGSYS031
Our Price: $31.50
Panda Systems Management - 1 Year - 51 to 100 users
#WGSYS041
Our Price: $29.00
Panda Systems Management - 1 Year - 101 to 250 users
#WGSYS051
Our Price: $26.00
Panda Systems Management - 1 Year - 251 to 500 users
#WGSYS061
Our Price: $23.50
Panda Systems Management - 1 Year - 501 to 1000 users
#WGSYS071
Our Price: $20.00
Panda Systems Management - 1 Year - 1001 to 3000 users
#WGSYS081
Our Price: $16.50
Panda Systems Management - 1 Year - 3000+ users
#WGSYS091
Our Price: $12.50
WatchGuard Panda Systems Management - 3 Year
Panda Systems Management - 3 Year - 1 to 10 users
#WGSYS013
Our Price: $87.50
Panda Systems Management - 3 Year - 11 to 25 users
#WGSYS023
Our Price: $83.00
Panda Systems Management - 3 Year - 26 to 50 users
#WGSYS033
Our Price: $76.00
Panda Systems Management - 3 Year - 51 to 100 users
#WGSYS043
Our Price: $69.00
Panda Systems Management - 3 Year - 101 to 250 users
#WGSYS053
Our Price: $63.00
Panda Systems Management - 3 Year - 251 to 500 users
#WGSYS063
Our Price: $56.00
Panda Systems Management - 3 Year - 501 to 1000 users
#WGSYS073
Our Price: $48.00
Panda Systems Management - 3 Year - 1001 to 3000 users
#WGSYS083
Our Price: $39.50
Panda Systems Management - 3 Year - 3000+ users
#WGSYS093
Our Price: $30.50
Click here to jump to more pricing!
Overview:
MANAGE YOUR IT INFRASTRUCTURE SIMPLY AND PROACTIVELY WITH A RAPIDLY INTEGRATED SOLUTION
Systems Management is a hosted service for Remote Monitoring and Management (RMM) of all your organization's devices, whether they are in the office or remote. Thanks to the simplicity offered by the pre-configured settings, the learning curve is practically non-existent, and it ensures that the organization's IT infrastructure operates exactly according to plan.
Why Opt for System Management?
It frees up your IT team to concentrate on value-added projects
It resolves problems proactively
It enhances support for new technologies and encourages adoption of BYOD

---
Pricing Notes:
Pricing and product availability subject to change without notice.
WatchGuard Products
WatchGuard Panda Systems Management - 1 Year
Panda Systems Management - 1 Year - 1 to 10 users
#WGSYS011
Our Price: $36.50
Panda Systems Management - 1 Year - 11 to 25 users
#WGSYS021
Our Price: $34.50
Panda Systems Management - 1 Year - 26 to 50 users
#WGSYS031
Our Price: $31.50
Panda Systems Management - 1 Year - 51 to 100 users
#WGSYS041
Our Price: $29.00
Panda Systems Management - 1 Year - 101 to 250 users
#WGSYS051
Our Price: $26.00
Panda Systems Management - 1 Year - 251 to 500 users
#WGSYS061
Our Price: $23.50
Panda Systems Management - 1 Year - 501 to 1000 users
#WGSYS071
Our Price: $20.00
Panda Systems Management - 1 Year - 1001 to 3000 users
#WGSYS081
Our Price: $16.50
Panda Systems Management - 1 Year - 3000+ users
#WGSYS091
Our Price: $12.50
WatchGuard Panda Systems Management - 3 Year
Panda Systems Management - 3 Year - 1 to 10 users
#WGSYS013
Our Price: $87.50
Panda Systems Management - 3 Year - 11 to 25 users
#WGSYS023
Our Price: $83.00
Panda Systems Management - 3 Year - 26 to 50 users
#WGSYS033
Our Price: $76.00
Panda Systems Management - 3 Year - 51 to 100 users
#WGSYS043
Our Price: $69.00
Panda Systems Management - 3 Year - 101 to 250 users
#WGSYS053
Our Price: $63.00
Panda Systems Management - 3 Year - 251 to 500 users
#WGSYS063
Our Price: $56.00
Panda Systems Management - 3 Year - 501 to 1000 users
#WGSYS073
Our Price: $48.00
Panda Systems Management - 3 Year - 1001 to 3000 users
#WGSYS083
Our Price: $39.50
Panda Systems Management - 3 Year - 3000+ users
#WGSYS093
Our Price: $30.50