WatchGuard Panda Fusion

Security, Management and Support from the Cloud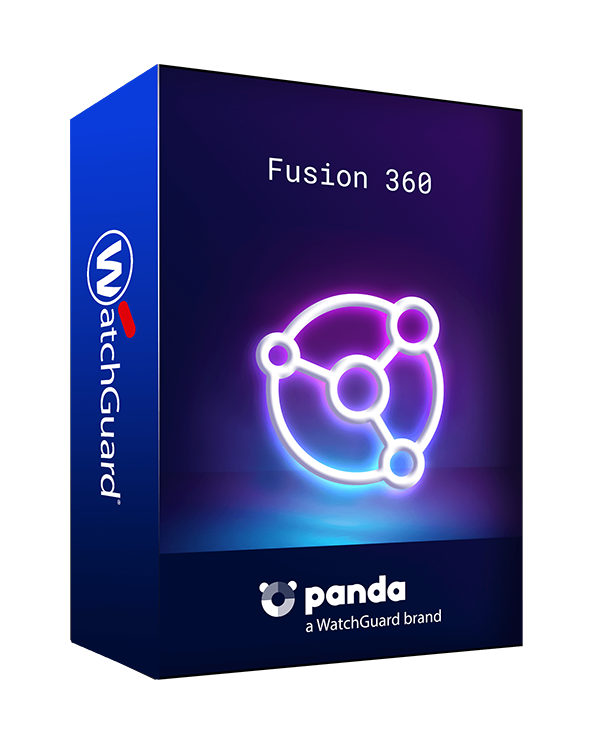 WatchGuard Products
WatchGuard Panda Fusion - 1 Year
Panda Fusion - 1 Year - 1 to 10 users
#WGFUS011
Our Price: $54.00
Panda Fusion - 1 Year - 11 to 25 users
#WGFUS021
Our Price: $50.50
Panda Fusion - 1 Year - 26 to 50 users
#WGFUS031
Our Price: $47.00
Panda Fusion - 1 Year - 51 to 100 users
#WGFUS041
Our Price: $41.50
Panda Fusion - 1 Year - 101 to 250 users
#WGFUS051
Our Price: $37.50
Panda Fusion - 1 Year - 251 to 500 users
#WGFUS061
Our Price: $35.00
Panda Fusion - 1 Year - 501 to 1000 users
#WGFUS071
Our Price: $29.50
Panda Fusion - 1 Year - 1001 to 3000 users
#WGFUS081
Our Price: $24.50
Panda Fusion - 1 Year - 3000+ users
#WGFUS091
Our Price: $19.00
WatchGuard Panda Fusion - 3 Year
Panda Fusion - 3 Year - 1 to 10 users
#WGFUS013
Our Price: $129.50
Panda Fusion - 3 Year - 11 to 25 users
#WGFUS023
Our Price: $121.00
Panda Fusion - 3 Year - 26 to 50 users
#WGFUS033
Our Price: $112.50
Panda Fusion - 3 Year - 51 to 100 users
#WGFUS043
Our Price: $100.00
Panda Fusion - 3 Year - 101 to 250 users
#WGFUS053
Our Price: $90.50
Panda Fusion - 3 Year - 251 to 500 users
#WGFUS063
Our Price: $83.50
Panda Fusion - 3 Year - 501 to 1000 users
#WGFUS073
Our Price: $71.00
Panda Fusion - 3 Year - 1001 to 3000 users
#WGFUS083
Our Price: $59.00
Panda Fusion - 3 Year - 3000+ users
#WGFUS093
Our Price: $46.00
Click here to jump to more pricing!
Overview:
SIMPLE, CENTRALIZED MANAGEMENT AND SECURITY FOR ALL YOUR DEVICES
Fusion is a complete product able to protect, manage and deliver remote support to all your IT devices, including smartphones and tablets. As it is a Cloud solution, it is deployed rapidly without the need for maintenance or costly investments in server infrastructure.
Accessible from anywhere and at any time, Fusion is managed from a simple browser and offers:
Why Opt for System Management?
Maximum protection against malware and other unknown threats.
Cost savings thanks to the automation of infrastructure management and centralized control.
The best support experience with proactive troubleshooting and remote, non-intrusive access to devices, no matter where they are.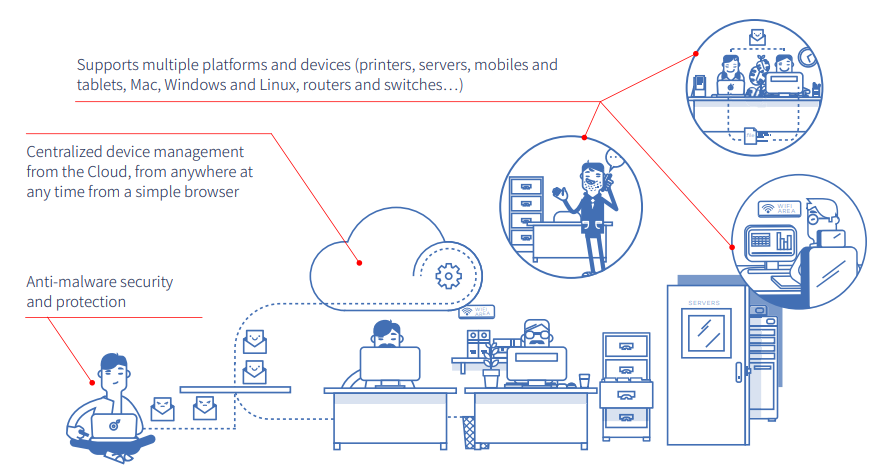 MAXIMUM SECURITY
Protection for all devices inside and outside the office, 24 hours a day, 365 days a year, without the risk of data loss.
PROACTIVE SUPPORT AND MAINTENANCE
Rapid incident management and troubleshooting, with a minimal impact on users.
CENTRALIZED CONTROL AND MANAGEMENT
Permanent visibility of all hardware and software including workstations, servers, tablets, smartphones, printers and other components of the IT infrastructure.
---
Pricing Notes:
Pricing and product availability subject to change without notice.
WatchGuard Products
WatchGuard Panda Fusion - 1 Year
Panda Fusion - 1 Year - 1 to 10 users
#WGFUS011
Our Price: $54.00
Panda Fusion - 1 Year - 11 to 25 users
#WGFUS021
Our Price: $50.50
Panda Fusion - 1 Year - 26 to 50 users
#WGFUS031
Our Price: $47.00
Panda Fusion - 1 Year - 51 to 100 users
#WGFUS041
Our Price: $41.50
Panda Fusion - 1 Year - 101 to 250 users
#WGFUS051
Our Price: $37.50
Panda Fusion - 1 Year - 251 to 500 users
#WGFUS061
Our Price: $35.00
Panda Fusion - 1 Year - 501 to 1000 users
#WGFUS071
Our Price: $29.50
Panda Fusion - 1 Year - 1001 to 3000 users
#WGFUS081
Our Price: $24.50
Panda Fusion - 1 Year - 3000+ users
#WGFUS091
Our Price: $19.00
WatchGuard Panda Fusion - 3 Year
Panda Fusion - 3 Year - 1 to 10 users
#WGFUS013
Our Price: $129.50
Panda Fusion - 3 Year - 11 to 25 users
#WGFUS023
Our Price: $121.00
Panda Fusion - 3 Year - 26 to 50 users
#WGFUS033
Our Price: $112.50
Panda Fusion - 3 Year - 51 to 100 users
#WGFUS043
Our Price: $100.00
Panda Fusion - 3 Year - 101 to 250 users
#WGFUS053
Our Price: $90.50
Panda Fusion - 3 Year - 251 to 500 users
#WGFUS063
Our Price: $83.50
Panda Fusion - 3 Year - 501 to 1000 users
#WGFUS073
Our Price: $71.00
Panda Fusion - 3 Year - 1001 to 3000 users
#WGFUS083
Our Price: $59.00
Panda Fusion - 3 Year - 3000+ users
#WGFUS093
Our Price: $46.00